Vtech Sit to stand learning walker Review[2021]
Vtech Sit to stand learning walker stands out as one of the best push walkers for babies learning to walk.
Selecting a walker with dual functionality would be a treat for parents today. Because it not only supports walking but also improves your child's cognitive and motor skills. In this article, you will get a detailed Vtech Sit Stand Walker review that shows how it helps your young one learning to walk, keeping your kid learning new things in the most entertaining and engaging way.
So does vtech standing toy work well as a walker or a stimulation toy?
Is this push walker good for tall babies?
Let's first look at the contents of the package that makes the VTech sit to stand learning walker unique from other push walkers?
Want a seated walker? Read joovy spoon walker reviews as it claims to be the best sit in walker to date.
Vtech sit to stand Learning walker review
What's is Vtech standing walker composed of?
The U-shaped handle is attached at the top to pull and push.
The body structure attached to its two large wheels
The removable play panel attached in front.
The two legs with the corresponding wheels attached to it.
Batteries to make those sounds and music going, come installed.
Vtech stand and walk baby walker is a two way functional toy.
The sit and stand walker by vtech has dual functionality.
Firstly,
The sit function is actually when you remove the front portion so if you pull up on the lever you can actually remove the front portion of the toy so if your child is not yet standing and now you're trying to walk, they can sit and play with this toy they can lie down and play with this toy.
This toy panel sits flat on the ground and you child can enjoy the various activity on the panel like  there are numbers 1 2 3 with a triangle circle and square around them, so you're learning about numbers and shapes at the same time. When the toy is switched on the lights will come on and the sounds will start to play
It has a phone that actually rings and when you pick it up and it says thanks for calling goodbye when you hang it up there's a little barn door with a cow inside.
Secondly,
There are three gears that spin in in sort of conjunction with each other.
You have these two side wheels that spin and this middle wheel that is stationary and when they spin they behave like Rattlers inside of them so to make these interesting noises.
On the back you can actually lock and unlock the wheels you can lock the wheels to allow your child to stand with it and then you can unlock them to allow your child to walk with it. So now that the wheels are unlocked once your child grabs hold of this bar they can actually move it back and forward and walk with it.
It's actually cool and on the side of the legs if you take a look you'll see that there are the numbers one two and three with footprints on them and music notes beside them so there are all of these learning capabilities with this toy.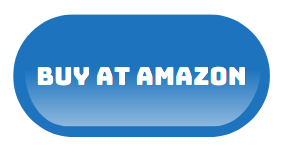 Features of Vtech Sit to Stand Learning Walker and Reviews
Let's analyze this children's walking toy in four categories: safety, entertainment, durability and cost performance.
1. Locking Wheels
The main safety issue with these standing toys is the risk of falling. If the Walker moves too fast, the baby can simply fall on his face. If he is not strong enough, the baby may simply fall back and hurt his head.
Fortunately, the Vtech sit-to-stand activity walker comes with adjustable 2-speed settings on the wheel. Therefore, here you can choose the speed at which the walker rolls. As your child becomes more and more stable as he walks, you can set him or her to a faster speed.
Alternatively, you can set the toy to lock mode. Your toddler can just enjoy the toys while standing up and playing. The problem with this feature is that it doesn't work perfectly. This means that the child can press it even in lock mode. Not so many, but it works a bit. You can buy a thick rubber band and wrap it around the wheel.
Some control is required for the risk of falls. You see, walkers are very light. Therefore, it is not stiff and there is a risk that the child will lie on his back. Look at your child as he stands on it.
Another common safety issue is materials and spare parts. The toys are made entirely of non-toxic plastic and do not contain dangerously small removable parts.
So, in our judgment, Vtech Sit-Stand Learning Walker is safe to use but requires some monitoring.
2. Activity panel
The play panel consists of a handful of entertaining and engaging activity center for kids which includes pretend and play phone, shape sorters a piano keyboard, a little animal button, sounds and music.
Sometimes the sound seems to come out of nowhere. Yes, it is great for babies, but sometimes this sound seems annoying to parents.
It is a walker for children learning to walk, your kid will be happy to learn more than 70 songs, shapes, colors, 5 piano keys, and spending most of the hours during the day.
3. Durability
Like many other Vtech products, this vetch stand and walk toy is highly durable.
Very good quality. It may be a bit difficult to put together and assemble at the first and you may find the pieces don't fit together perfectly. This makes it extremely reliable with high quality and extend its durability.
The pretend and play phone is cordless, so there is a good chance that your child may lose it.
Overall, this walker is very durable and of high quality.
4. Budget Friendly
The price is $34.95, which is below the market average for similar stand-up toys for children.
Getting a good product with fairly low price such as vtech learning walker makes it one of the best sellers on Amazon.
VTech First Steps Baby Walker Developmental Benefits
The few months between crawling and walking are important for basic developmental skills, and this smart walking center offers many developmental benefits.
Gross motor skills: Vtech sit and stand walker helps in increasing the gross motor skills in kids when using the standing function to move the walker forward and in different directions.
Fine Motor Skills : The play panel in vtech includes spin the gears, pick up the phone, open the door and press the buttons which increases the eye, hand coordination in kids.
Speech development: 11 melodies, songs sung together and friendly words help to recognize sounds and words.
Discovery: Discover something new to feel, hear, open, close, push, and push in every corner of the walker.
Enhanced sensory functions: From textured touch wheels to lightweight numbers, young children use touch, sight, and sound to enhance their senses.
Pretend and play: The detachable wireless phone helps children to play like mom and dad.
Advantages and disadvantages of Vtech Sit to stand Learning Walker
PROS
 This walker has a long service life. Suitable for babies from 9 months to 3 years of age.
 Very interesting and entertaining. Your child will love it. All possible music, sounds and buttons are ideal when used in sitting mode.
 It is easy to store and clean.
 Quality work. It has excellent durability. Excellent used value.
CONS
 Great fun for babies. It is not that important to parents. Sometimes the music starts playing out of nowhere. The sensor is activated even when a child steps on it.
 Walker is lightweight. Therefore, there is a probability that your child may fall back.
 Very distracted while the child learns to walk. The game board is often a distraction when kids tries to pull or push. They can't just stay way from pressing the buttons and keys.
Is Vtech sit and stand Learning walker worth the price?
Definetly! Yes.
The Vtech Sit to Stand learning walker is one of the best selling walkers with great reviews which makes it a great choice for toddler standing toys along with developing their fine motor skills through the activity play tools.
Looking at the features, capabilities and prices, this classification is completely safe.